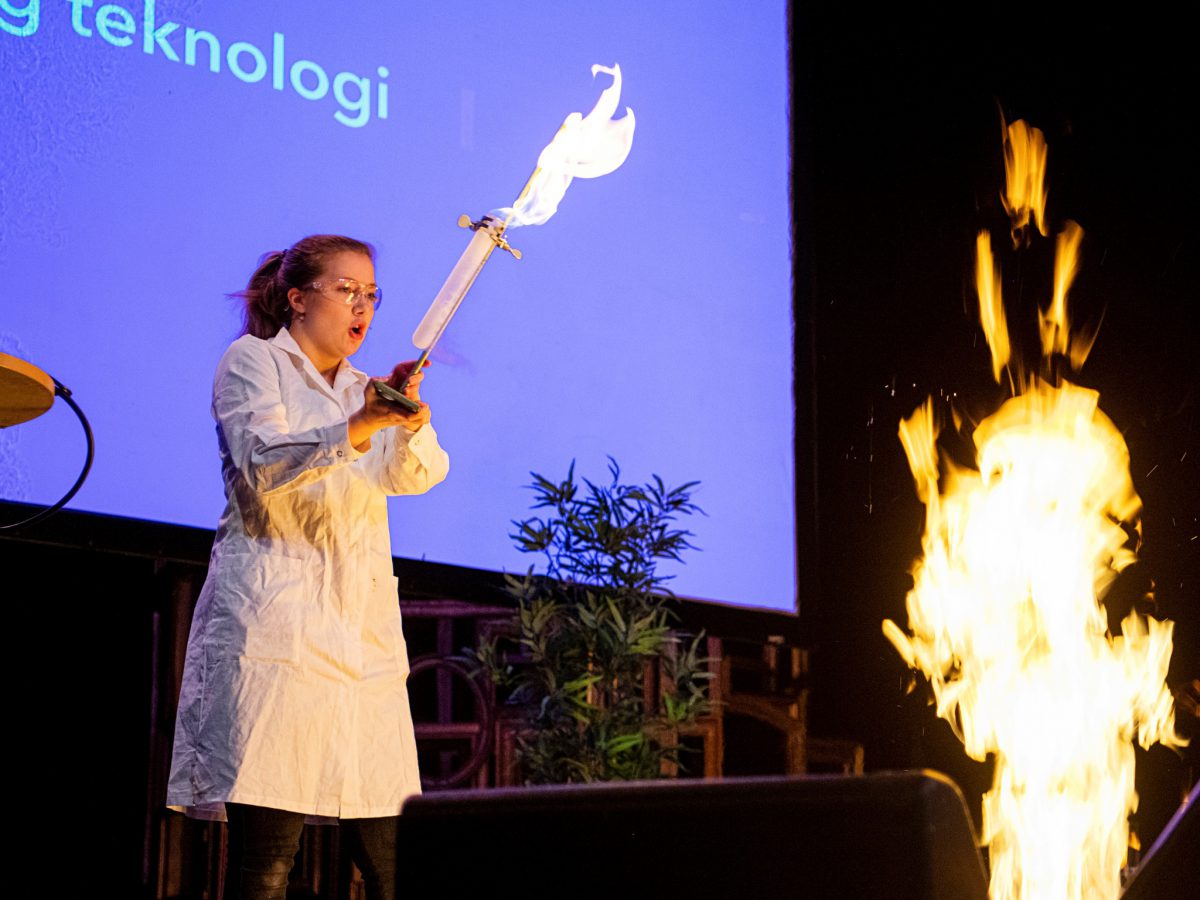 Podcast: Embed
On 15th February, it is the jenter og teknologi (girls and technology) inspiration day. So, today we are joined by two students who have been selected as role models for the Jenter og teknologi Oslo 2022 – OsloMet event.
Firstly we have, Sunniva Marie Grotnes is currently studying Dataingeniør – OsloMet (Software Engineering) and has a background in Biotechnology and Chemical Engineering. In this episode she also discusses her work as the Deputy Chairman of Oslo Tekniker Samfund (OTS) Jentegruppa, and her previous work on the board of the Environmental Committee and her role as the Sponsor Responsible for the OTS buddy board. This is also in addition to her exchange through European Project Semester (EPS).
We are also joined by Hava who studies Anvendt datateknologi – OsloMet (Applied Computer science) and works as a mentor at OsloMet Makerspace. Makerspace is an open workshop where you can get help with everything from 3D printing, sewing, laser cutting, electronics, t-shirt printing and woodworking. Hava truly demonstrates what opportunities you can find by just engaging yourself.
In today's episode, we talked about what it means to be a girl in technology, what career paths can be found after education and share words of inspiration to aspiring students.